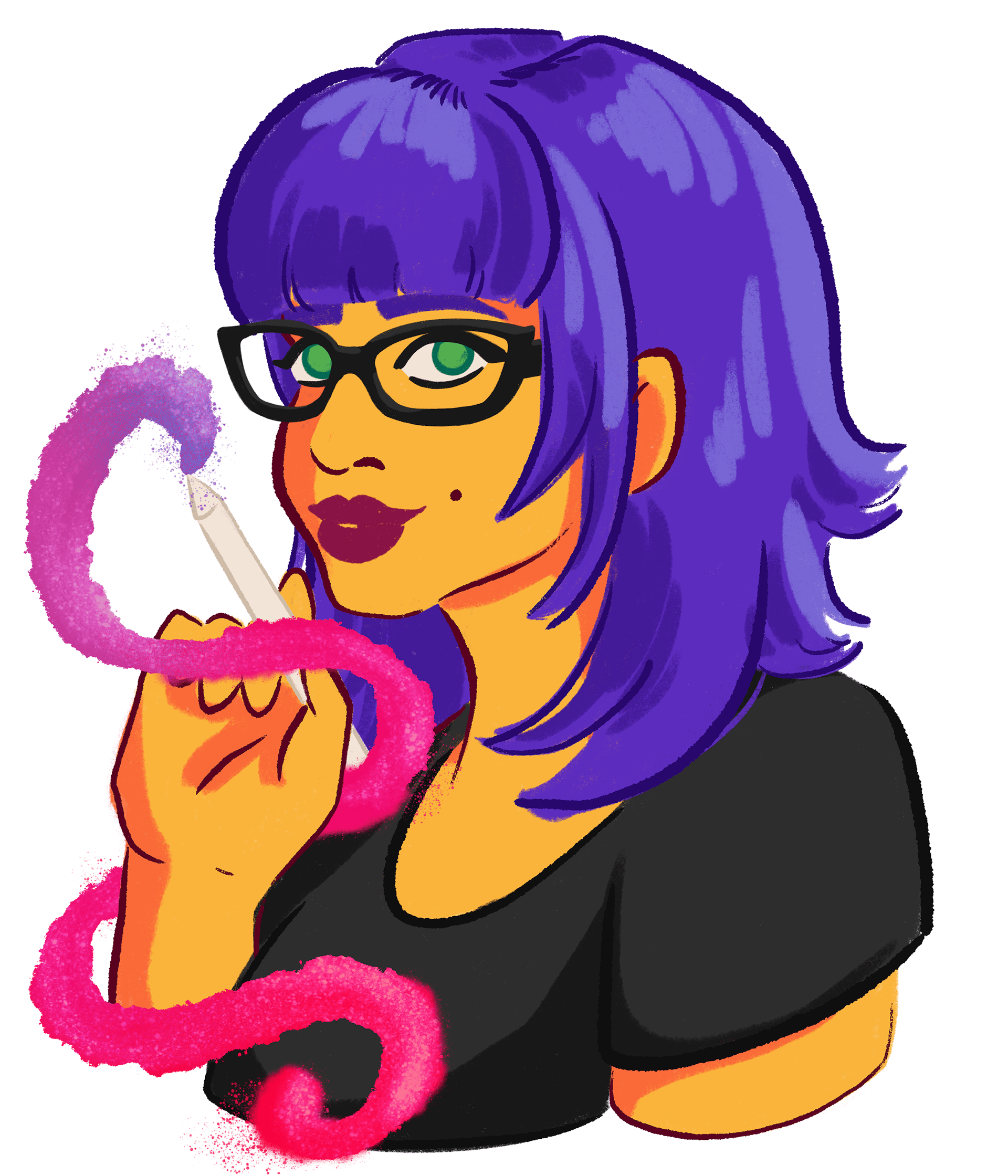 Hi, I'm Jenna.
Graphic Designer specializing in layout design and branding, with a healthy dose of custom typography and illustration sprinkled in. I help individuals and small businesses effectively engage with their audience. Whether it's visual messaging for one project or a whole brand identity, I work with clients to sharpen their message and make authentic connections. 
Let's talk about me
I love Jesus, baking, feeding people, teaching kids, and playing tabletop RPGs. (Not necessarily in that order, but Jesus tops the list every time.) I'm an avid tea-drinker, podcast-listener, recipe-maker-upper, and a plant mom. I am endlessly fascinated by space and the ocean. Oh, and the puns. I am a sucker for a good pun.
Let's talk about my awesome clients
I work with individuals, small businesses, and nonprofits who want to focus on their actual mission without getting bogged down in the weeds of design. My clients and I have casual communication with no industry jargon or buzzy business-speak. It's very simple; you tell me about yourself and your business, and I'll come up with the best solution for your problems.
My clients care about their audience, and so do I.
We focus on creating accessible layouts that include dyslexic people, dysgraphic people, and people with other visual processing disorders.
2020-2021
Creative Designer for Ladies of DnD
2019-2020
Graphic Designer and Print Coordinator for Northstar Imaging
2015-2019
Graphic Designer for Virginia Glass Guild
2016
Graphic Designer for NASA DEVELOP National Program
Education
2016
BS Fine Art from Christopher Newport University
2012
AS Social Science from Thomas Nelson Community College

Fun Fact
Ya wanna know how many different media I've worked in? I hope you like long lists:
Watercolor, acrylic, digital, photography, paper illustration, paper sculpture, wood sculpture, Plaster carving, murals, fabric dying, needle-felting, book making, kirigami, woodcut prints, etching prints, charcoal, ink and alcohol ink, wire-working, mixed media fluid painting, copper enameling, fused glass, vitrography, cast glass, glass etching, vitreous painting, impasto painting, stained glass, collage, assemblage.