Southern Christmas Collection
Designber is a social challenge to put a licensing collection together in the month of December. I live in Minnesota, so while planning my theme I decided to create something bright and warm to contrast what it's like outside my window. The concept for this series is a blend of traditional Christmas iconography and more summery imagery - as you would get on the South East coast of the US.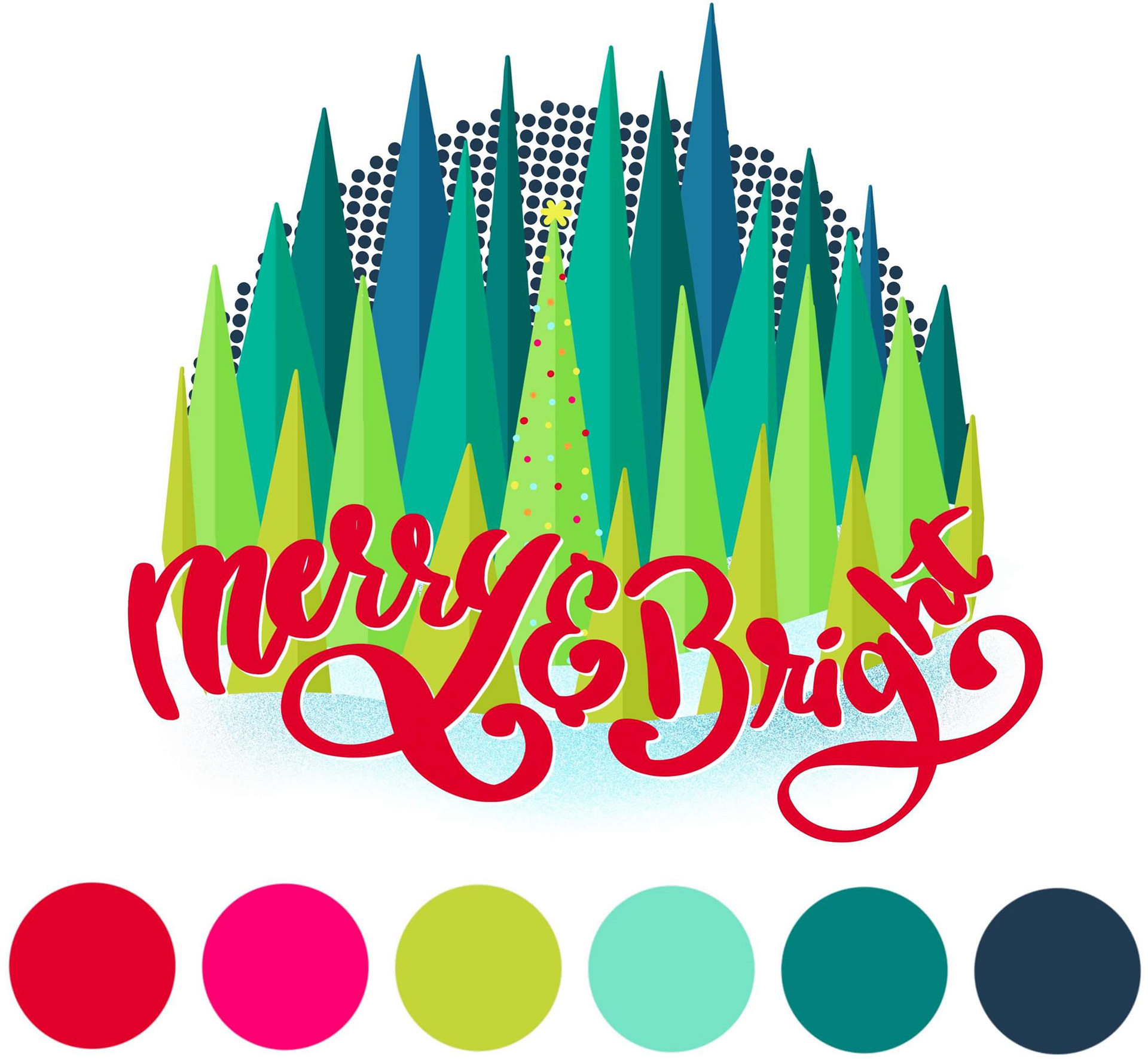 The color palette for this collection is very merry, and VERY bright. The more traditional Christmas red and forest green help tie the other bright colors back into a festive feel.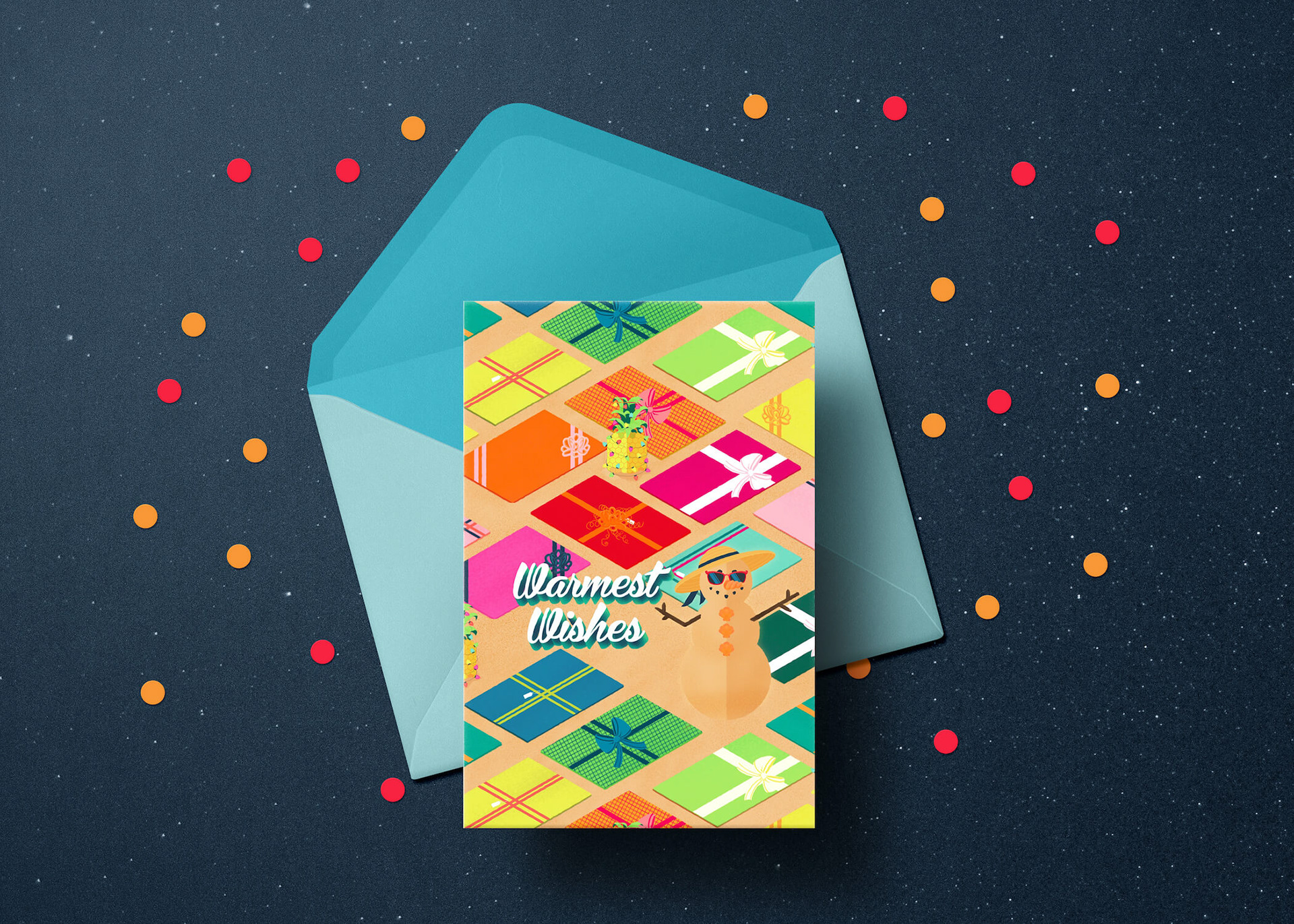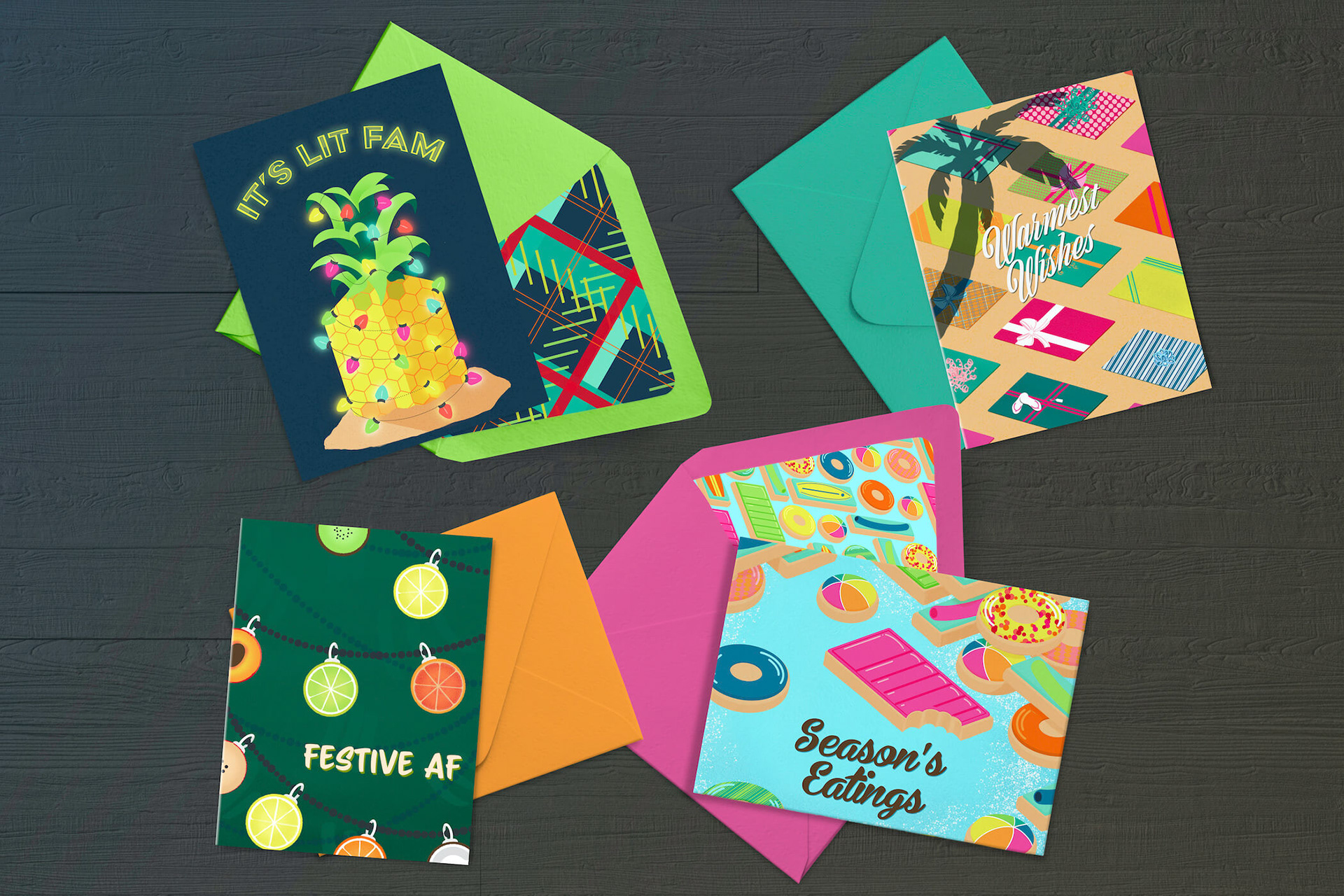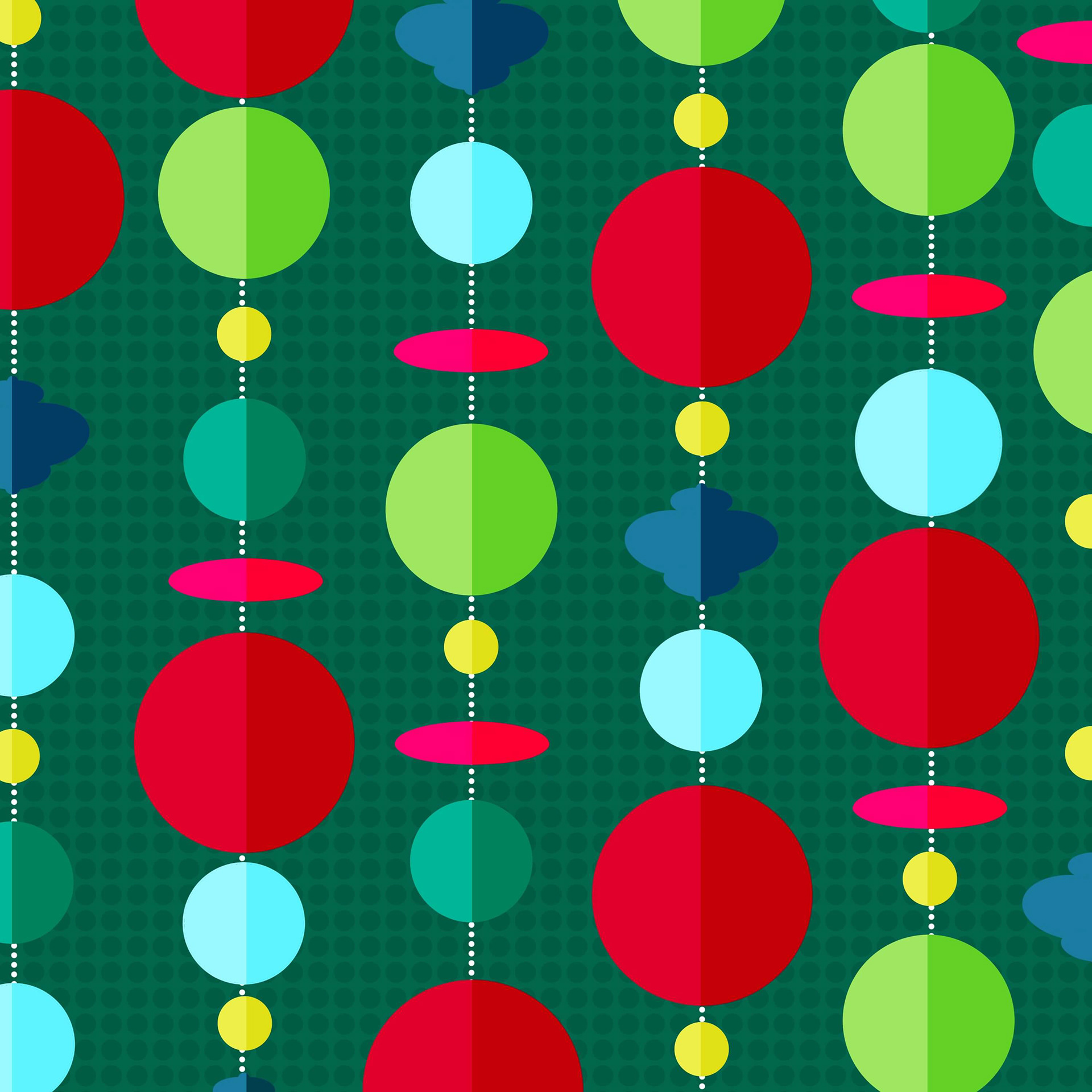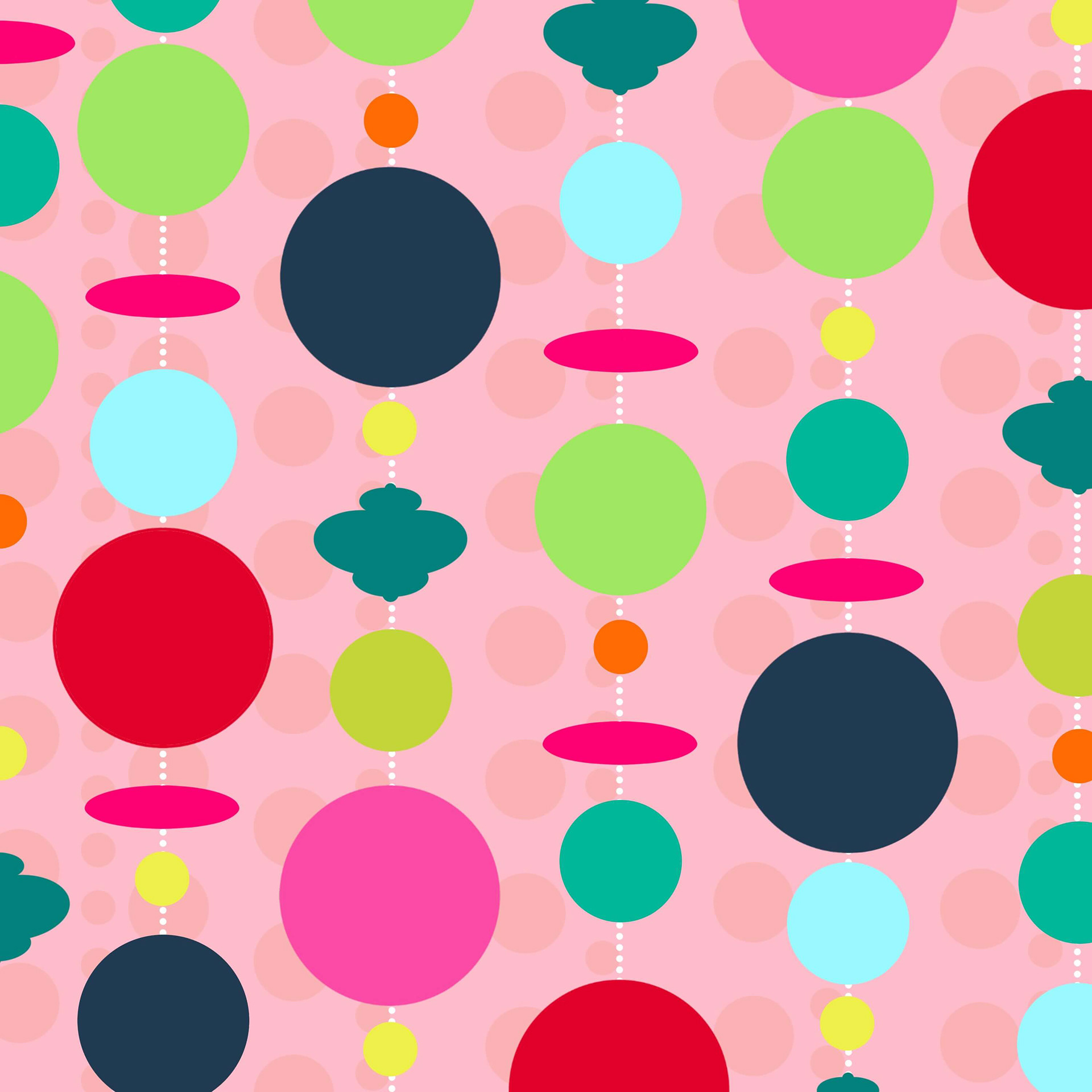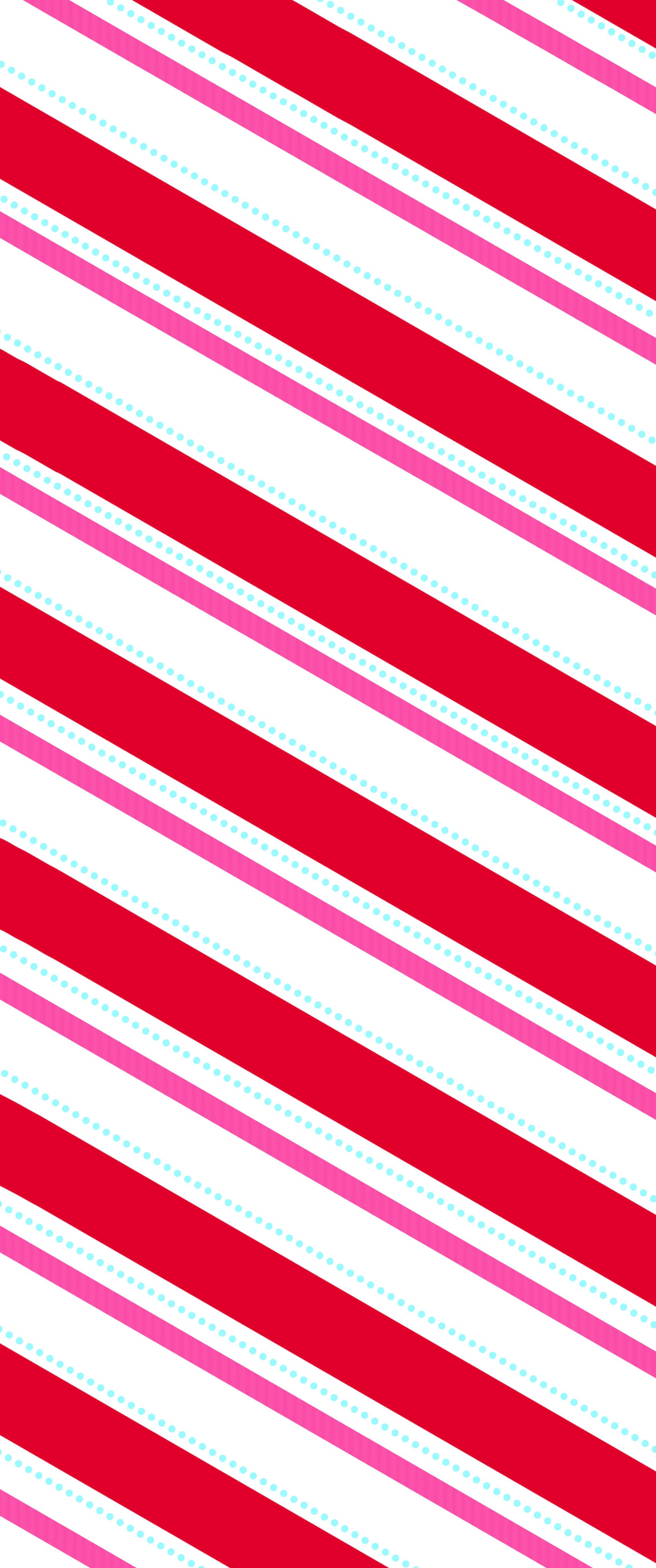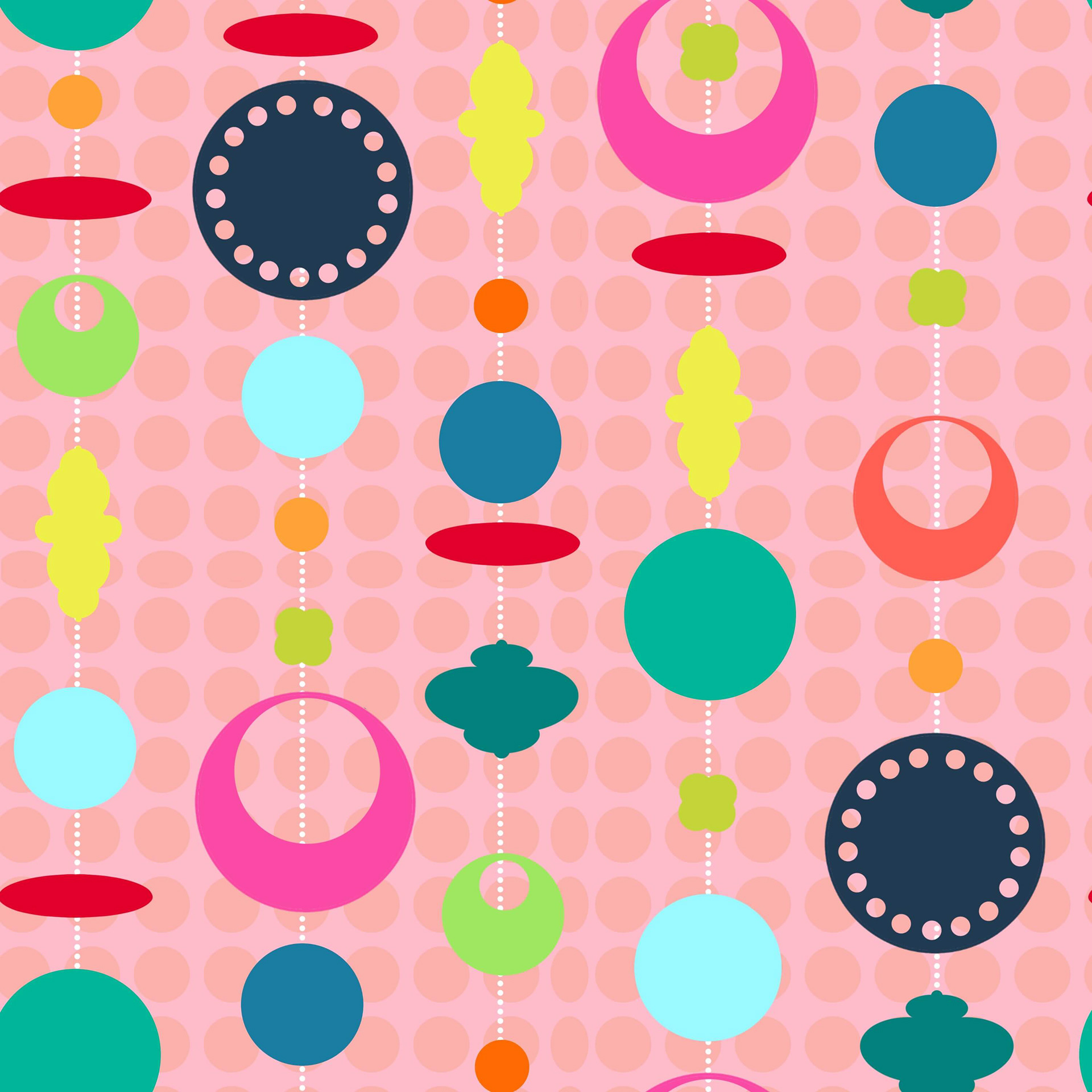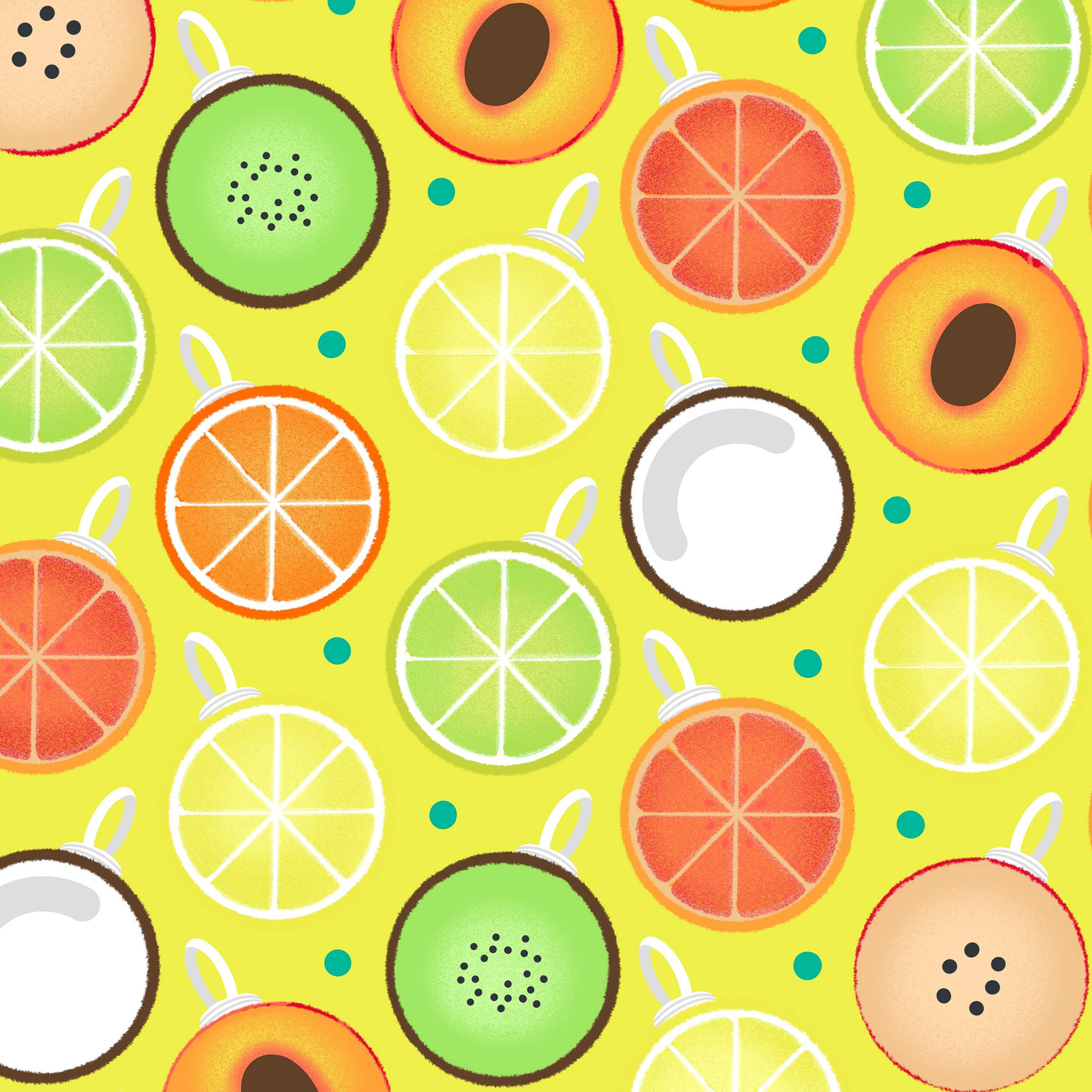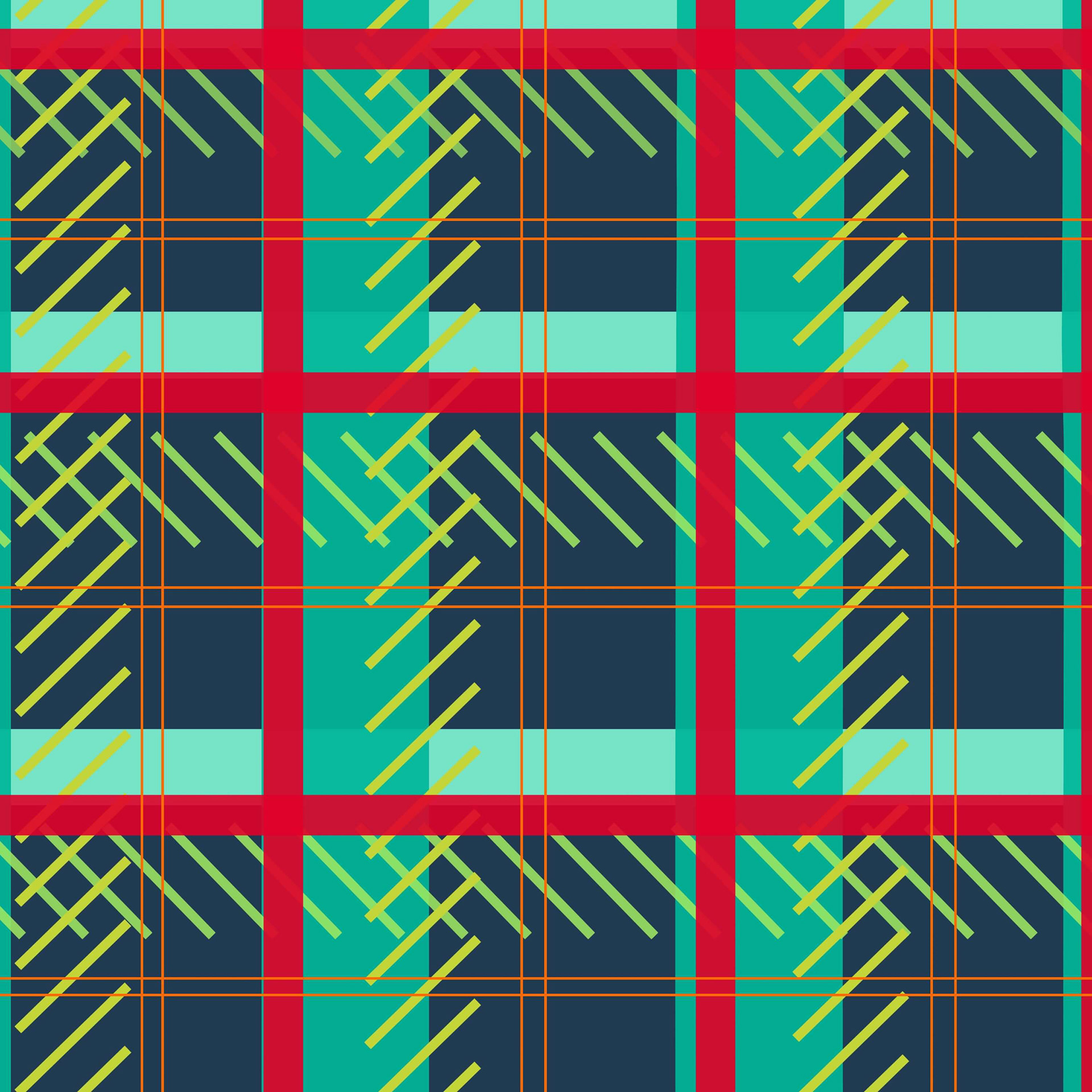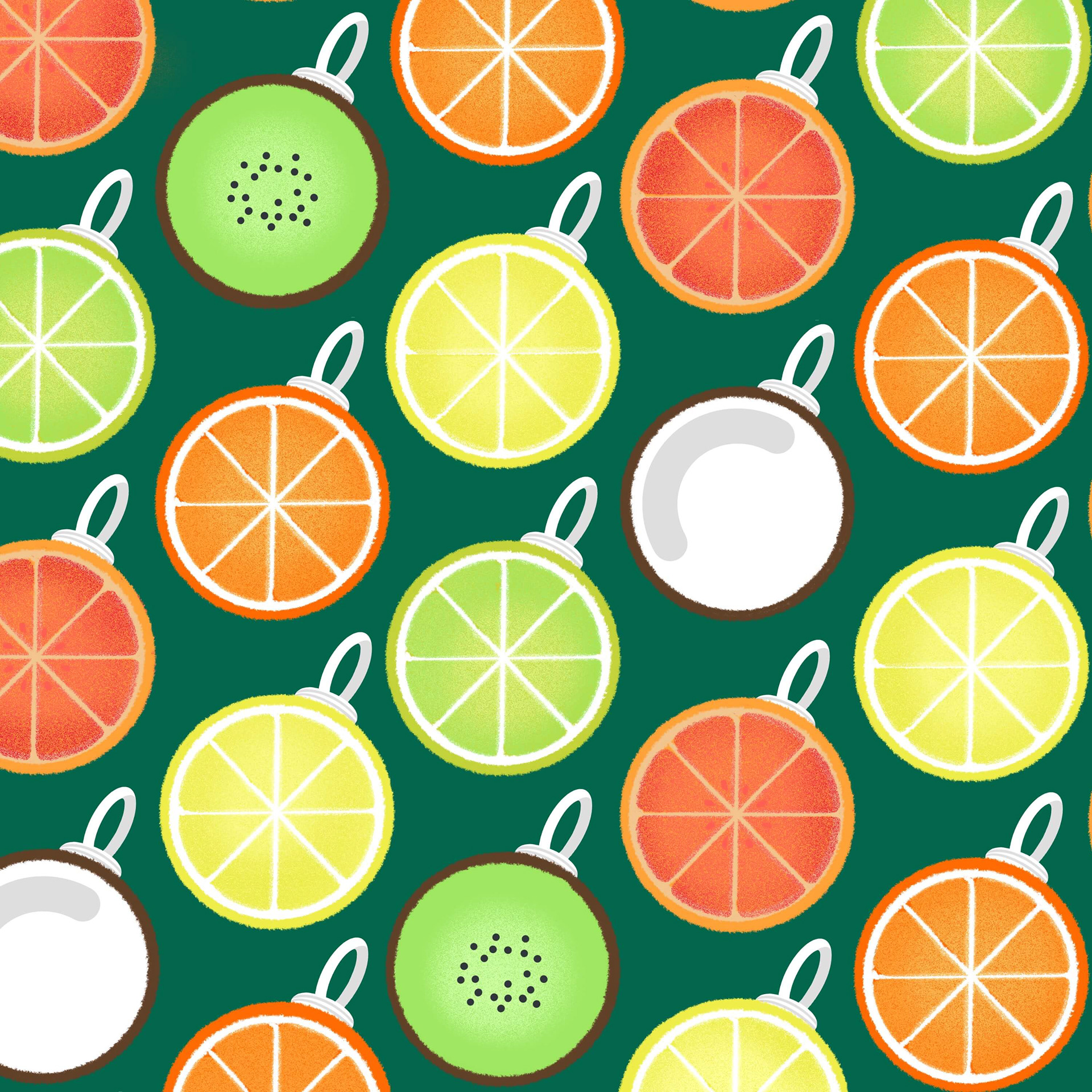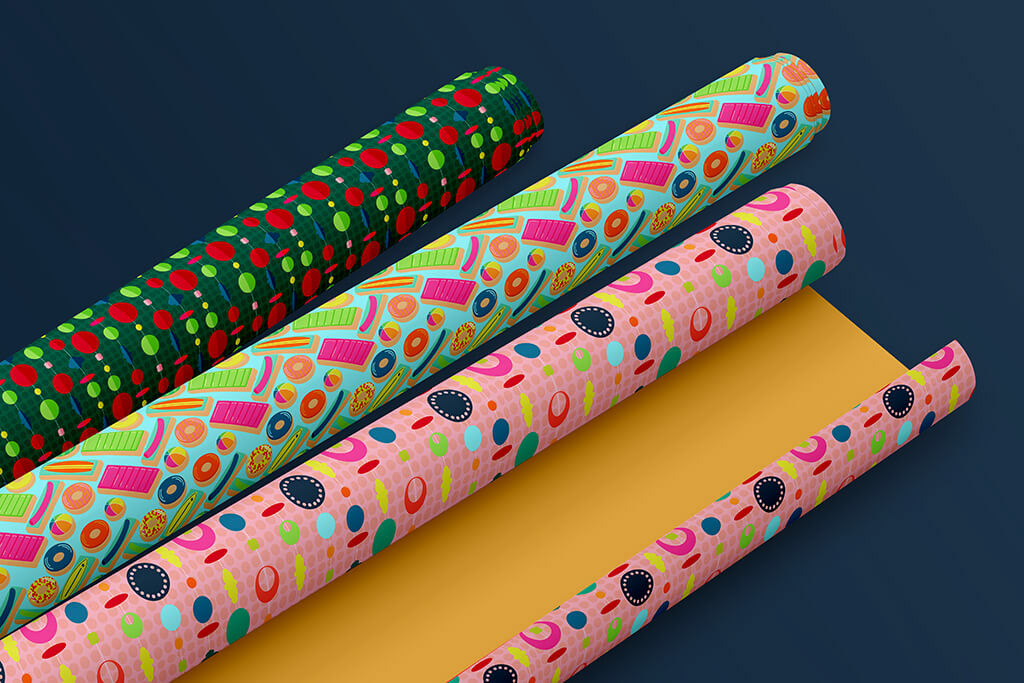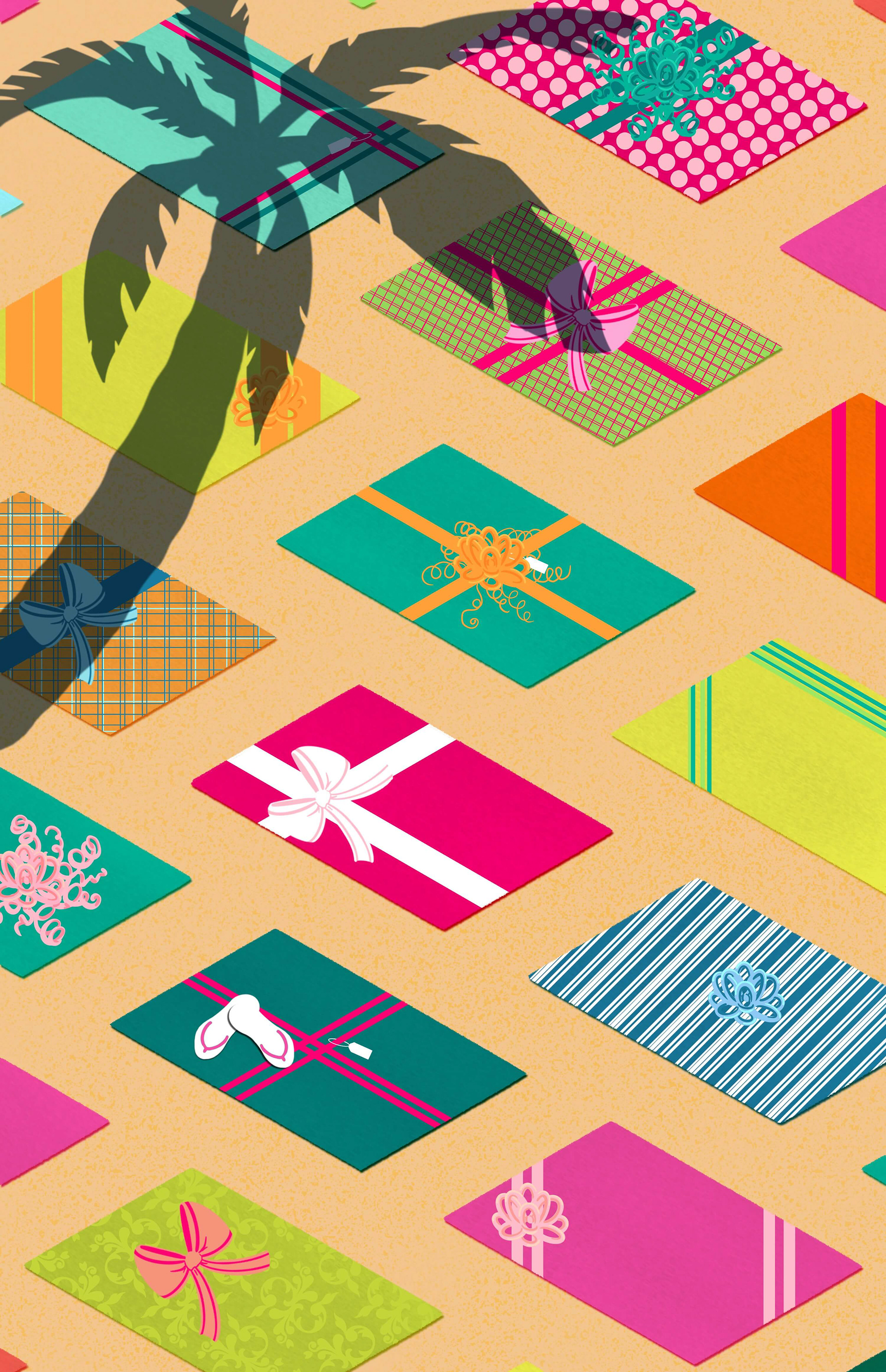 This print is a mix of wrapped presents and beach towels. The isometric shapes were a little harsh, so I broke it up with a palm tree shadow. 

These pool toy sugar cookies are probably my favorite of the whole collection. It's normal to decorate sugar cookies for Christmas, and I loved the idea of rainbow royal icing. The blue background gives it that blended feel - is is a pool, or a table cloth?