Virginia Glass Guild
The Peninsula Glass Guild started in 1986 as a small group of stained glass artists determined to strengthen the glass art community. The group grew over the course of the next 30 years to around one hundred members on the Hampton Roads peninsula, donated 29 public works of art or supplies, and hosted 28 Juried Exhibitions. In 2015 they made the official switch to the Virginia Glass Guild as a 501(c)(3) non-profit organization, and broadened their scope to the entire Commonwealth of Virginia.
Brief
The Guild needed a completely new brand starting from the logo and colors all the way down to the social media and thank-you cards. They wanted something colorful, cohesive, and family-friendly. They target glass artists for membership, but also target the general community for classes and donations. Therefore, the Guild needs to be appealing to a wide audience that may not have much experience with art.
Challenges
The Guild is full of so many different types of glass artists that there is no one ubiquitous type of glass, tool, or color that can universally symbolize the whole group.
While the Guild itself had a rich 30-year history, it's branding had become disjointed as different people took on evolving roles on the board. I had to ensure that the new branding would bring everyone together without losing any of the heart that went into building three decades of art.
Goals
The main goal of the redesign was to focus on the future expansion of the Guild without losing the history. They wanted a sharper focus on the core objectives and ways to easily share those with the general public. The Guild has decades worth of gorgeous, vibrant glass art to show off. The brand had to set a neutral foundation for showcasing the artist members and their work.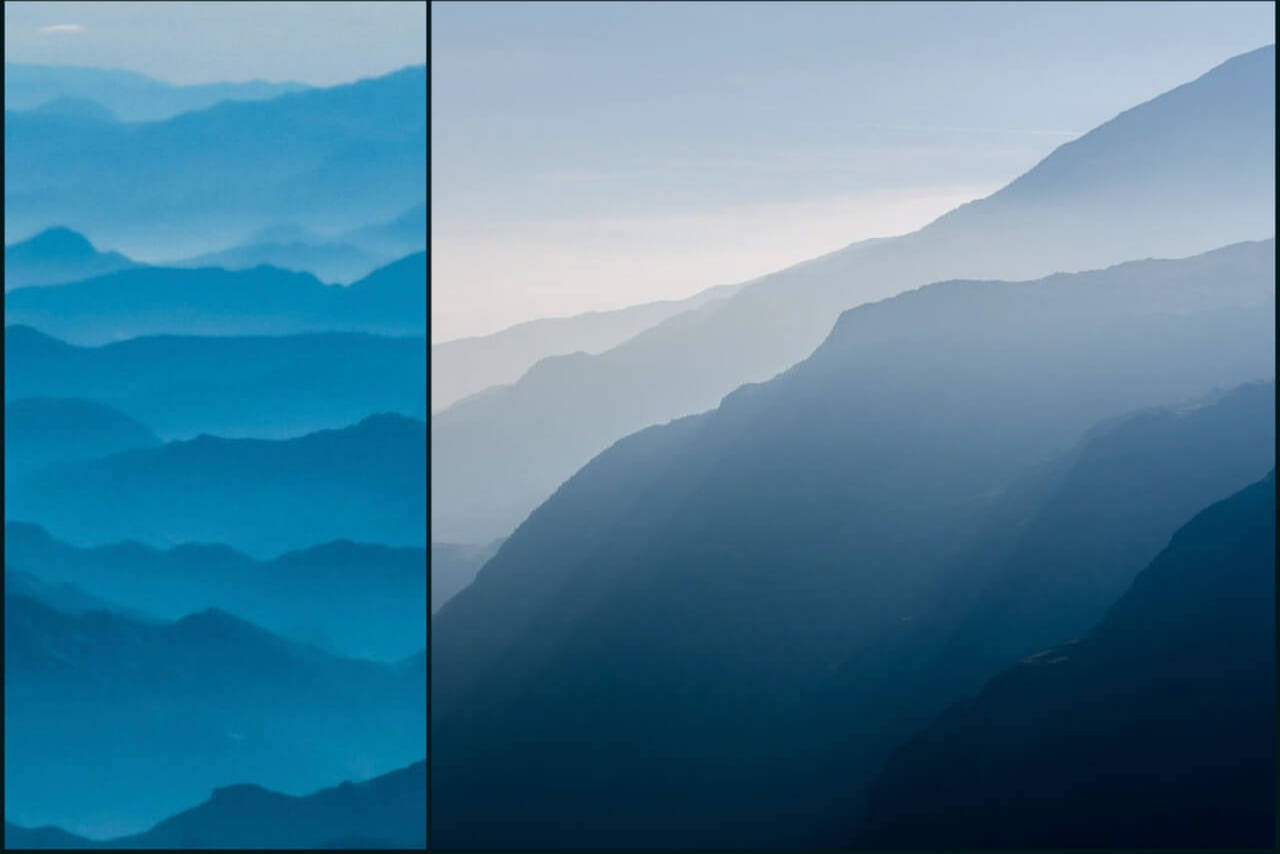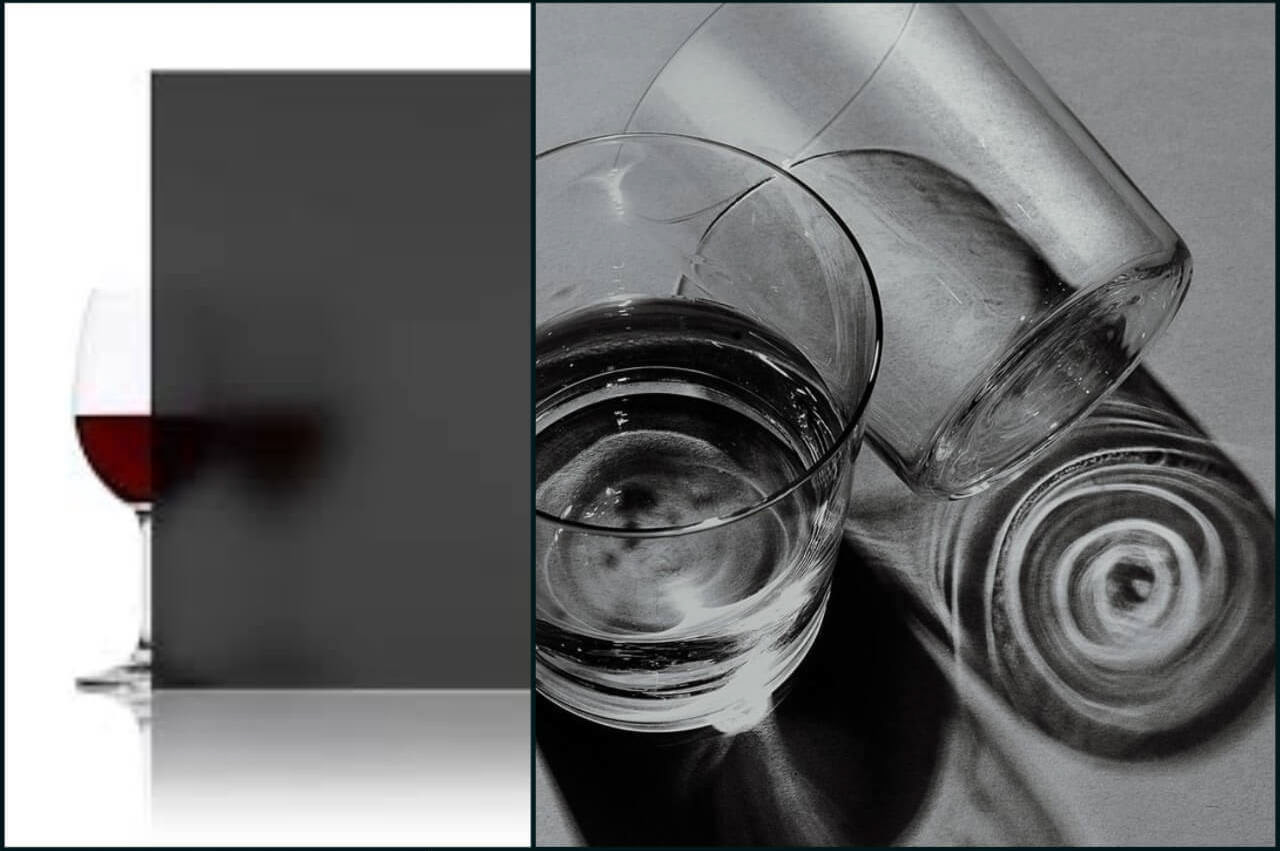 Ocean Waves
The Chesapeake Bay is a signature of the Hampton Roads peninsula area where the Guild had been operating for nearly 30 years.  I wanted to keep a reference to the Peninsula roots with the feel of rolling waves.
Translucent Glass
 I leaned away from imagery focused on one medium and decided to play with layered opacities instead, which is fundamental to glass.
Mountain Ranges
Incorporating the rest of Virginia into the new scope of the Guild was the whole purpose of the new identity, so I looked to the west for inspiration from the beautiful Appalachian Mountains. Anyone living in central Virginia would instantly recognize that quintessential blue mist on a chilly morning.
"Jenna, your enthusiastic and outgoing personality was a perfect fit for the GUILD. Creativity was fused into our advertising package. The Logo symbolized glass, the rack cards showcase members artwork and the flyers are designed flawlessly for members and sponsors. Bravo! Thank you for revamping the GUILD. The artwork designed has promoted the Virginia Glass Guild statewide." - Virginia Glass Guild