Bloodlines & Black Magic Quick Start Guide can be purchased
here
.
From the website: "The Bloodlines & Black Magic Roleplaying Game: Quick Start Guide is a short, 21-page introduction to the game and the world in which it takes place. Intended as an introduction, this rules-light PDF presents the reader with seven lessons."

This project is the beginning of a new look for BL&BM, starting with the
Quick Start Guide
and covering the
Whispers & Rumors
 magazine as well as the game worksheets and eventually
Core Rulebook
.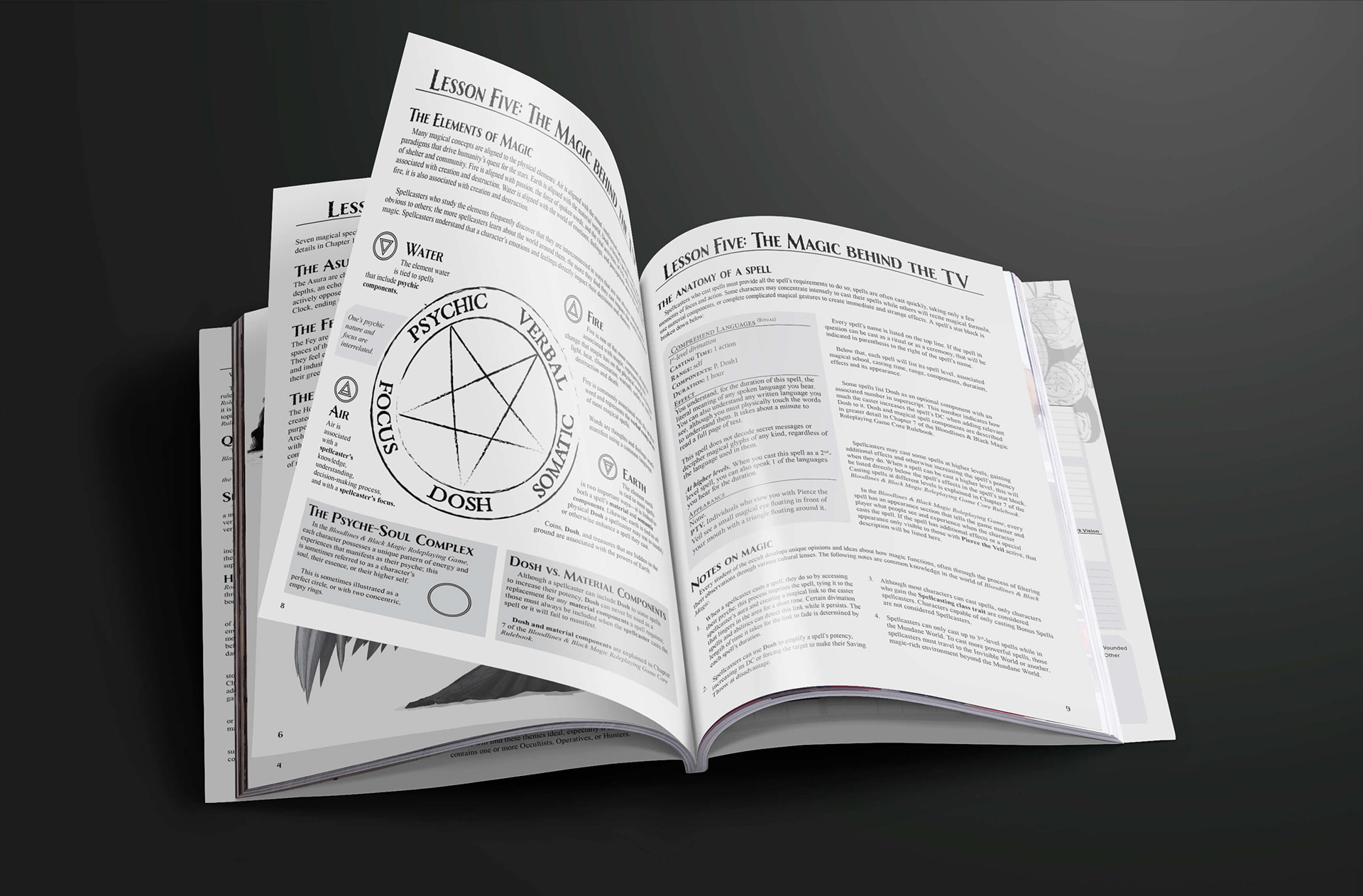 This project included revamping the character sheets and Session 0 sheet that comes with the Base Game.