LDnD is a community of women TTRPG players. For their branding we went with a retro vibe, reminiscent of the 70s when TTRPGs first started coming out.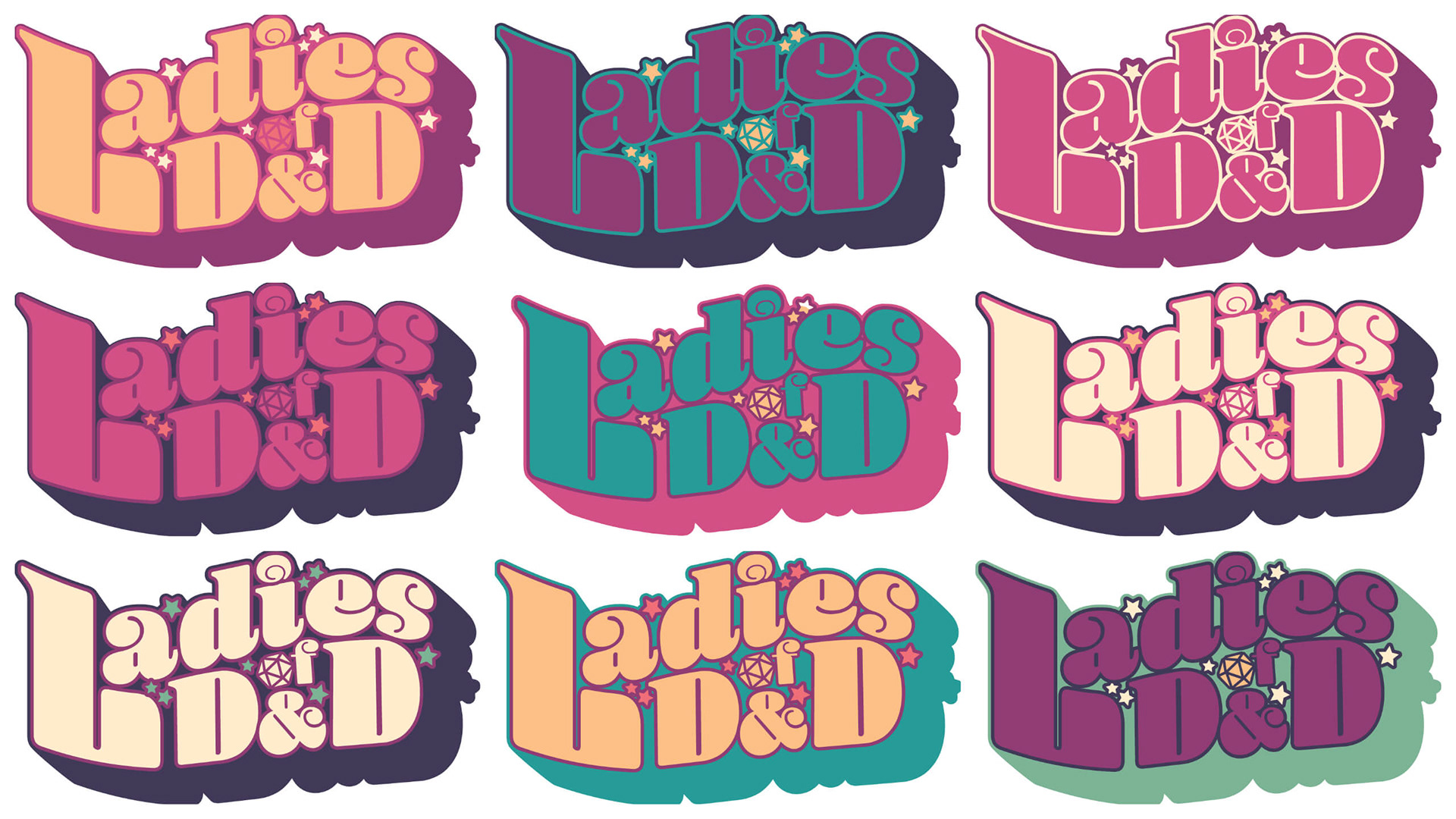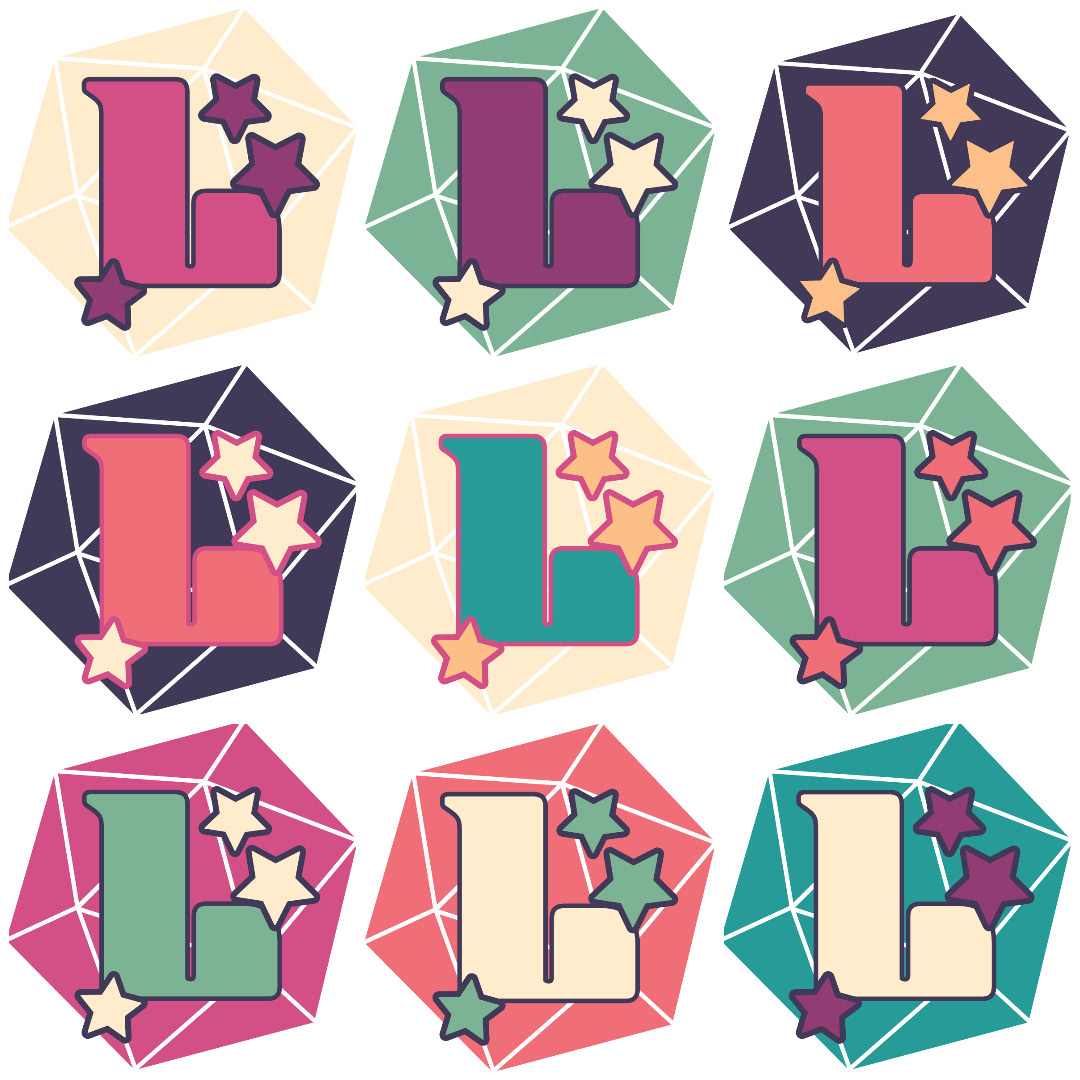 I created a custom type logo set in multiple colorways, depending on the colors it's over.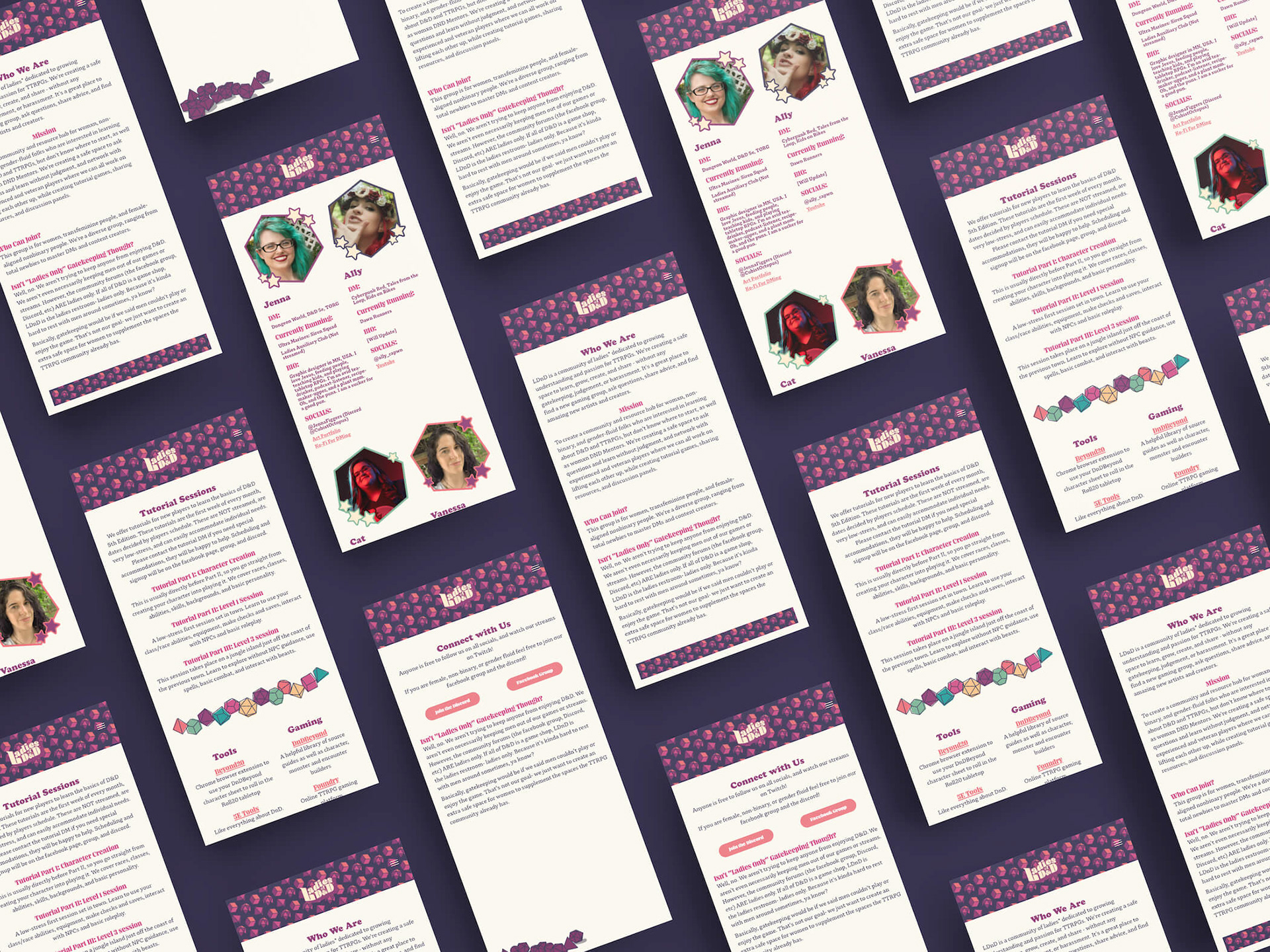 I created multiple geometric and dice-themed backgrounds for the website, social media, and twitch. These add a lot of texture to really dive into that vintage feel.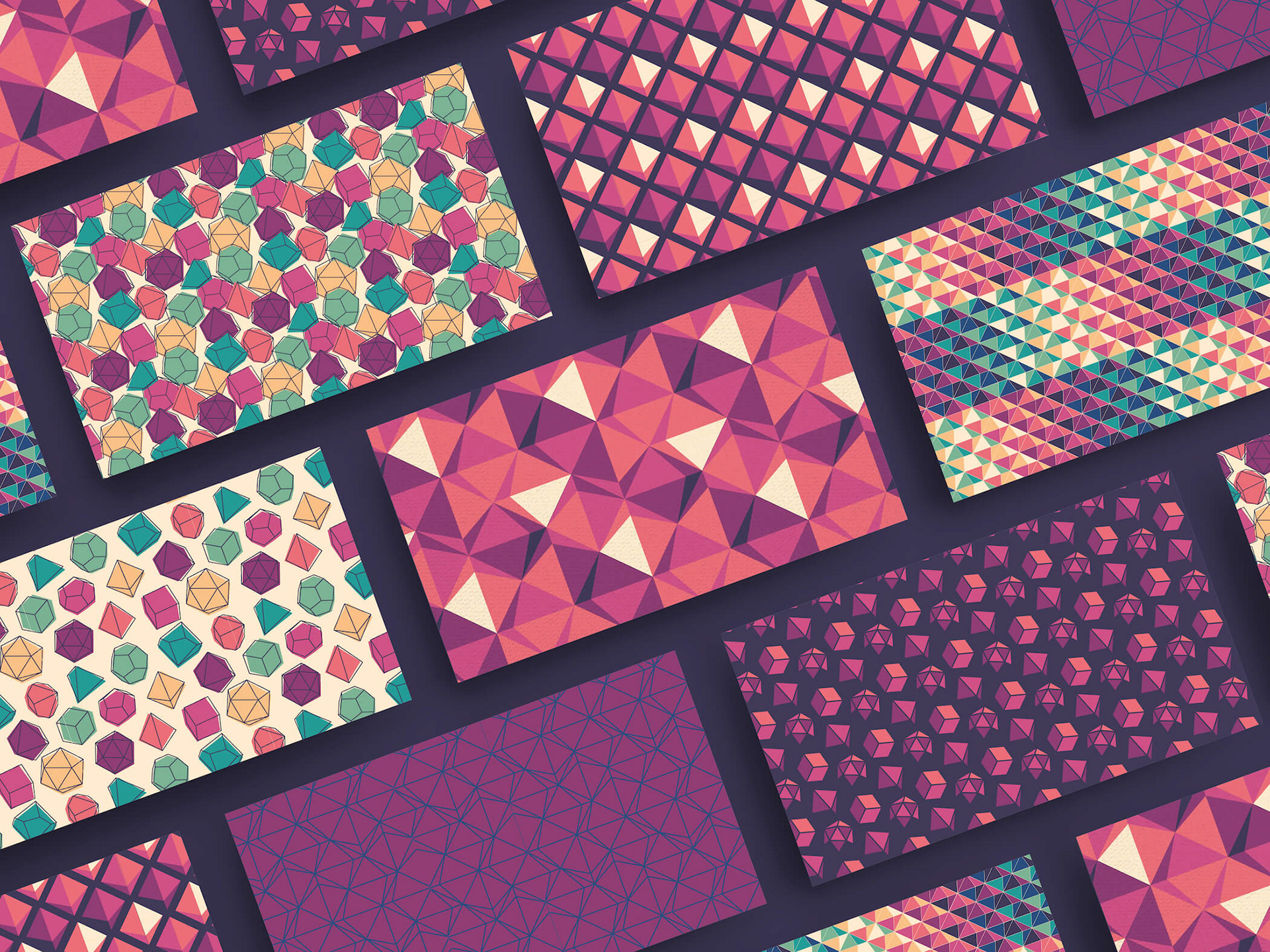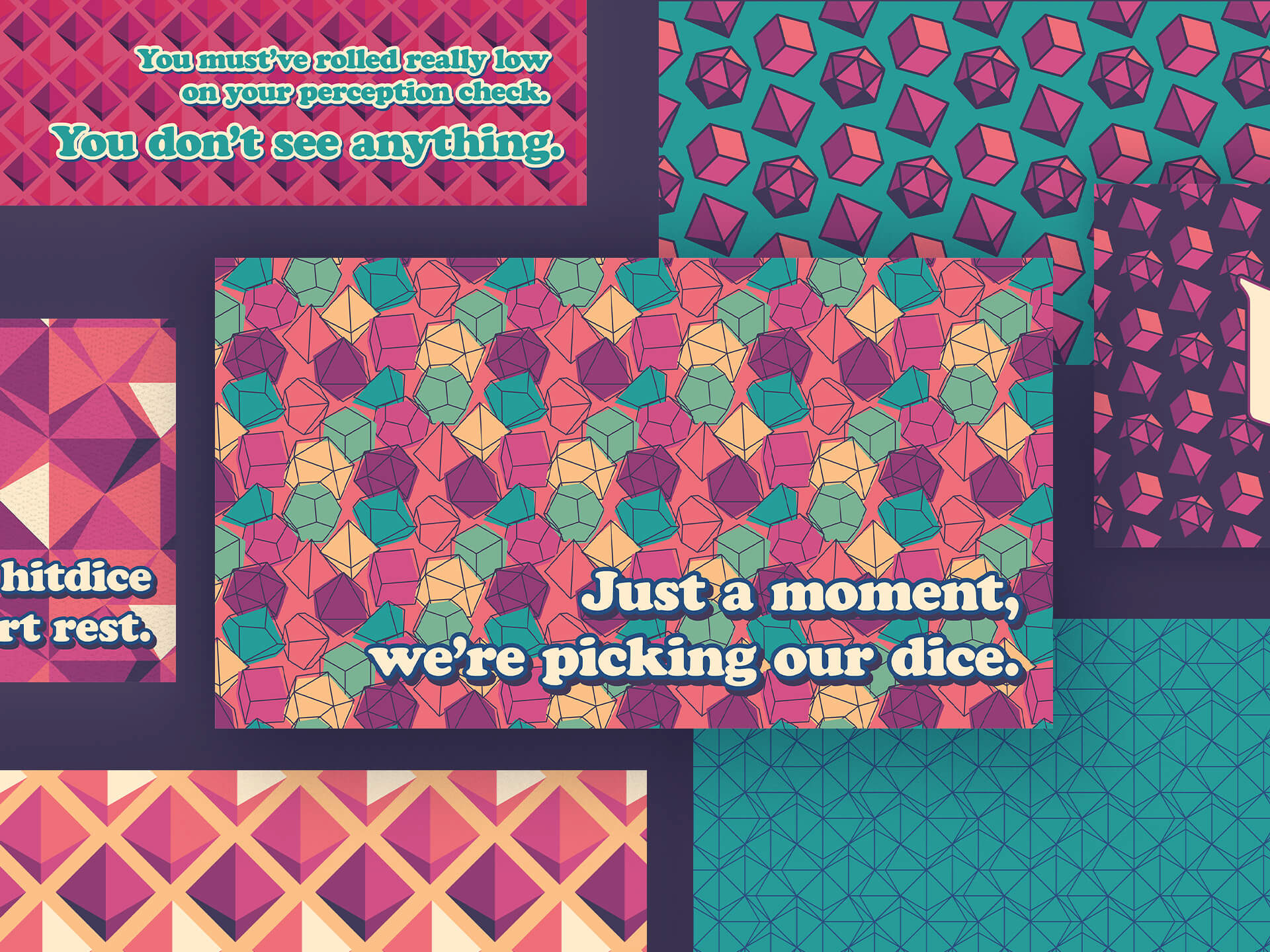 The tone of voice for LDnD is a little bit sassy, and very casual. Most text is left or right justified and down to one side or the other rather than centered. This thank-you card reads "You must be a cleric, because you definitely blessed us."