LDnD is a community of women TTRPG players. For their branding we went with a retro vibe, reminiscent of the 70s when TTRPGs first started coming out.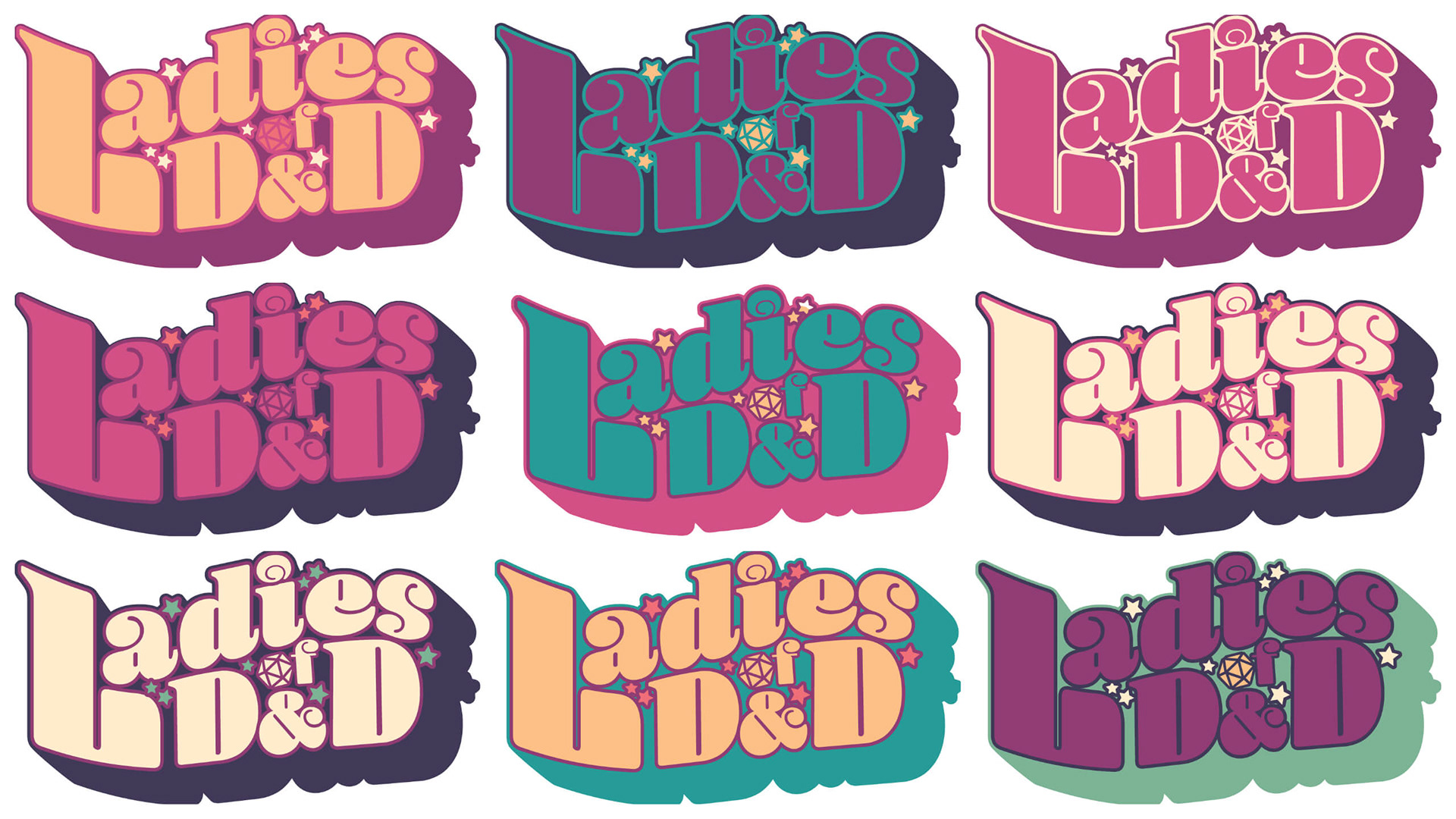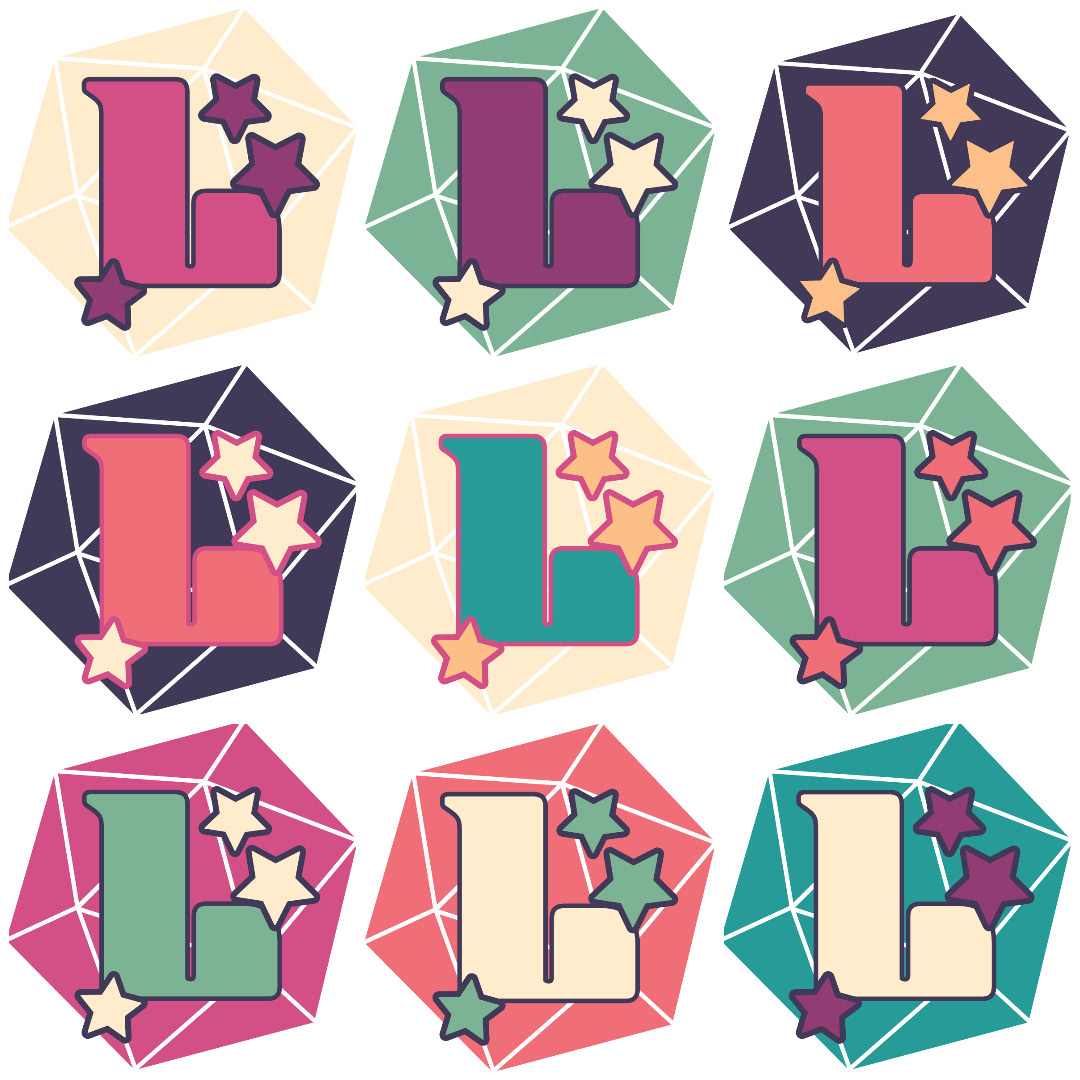 I created a custom type logo set in multiple colorways, depending on the colors it's over.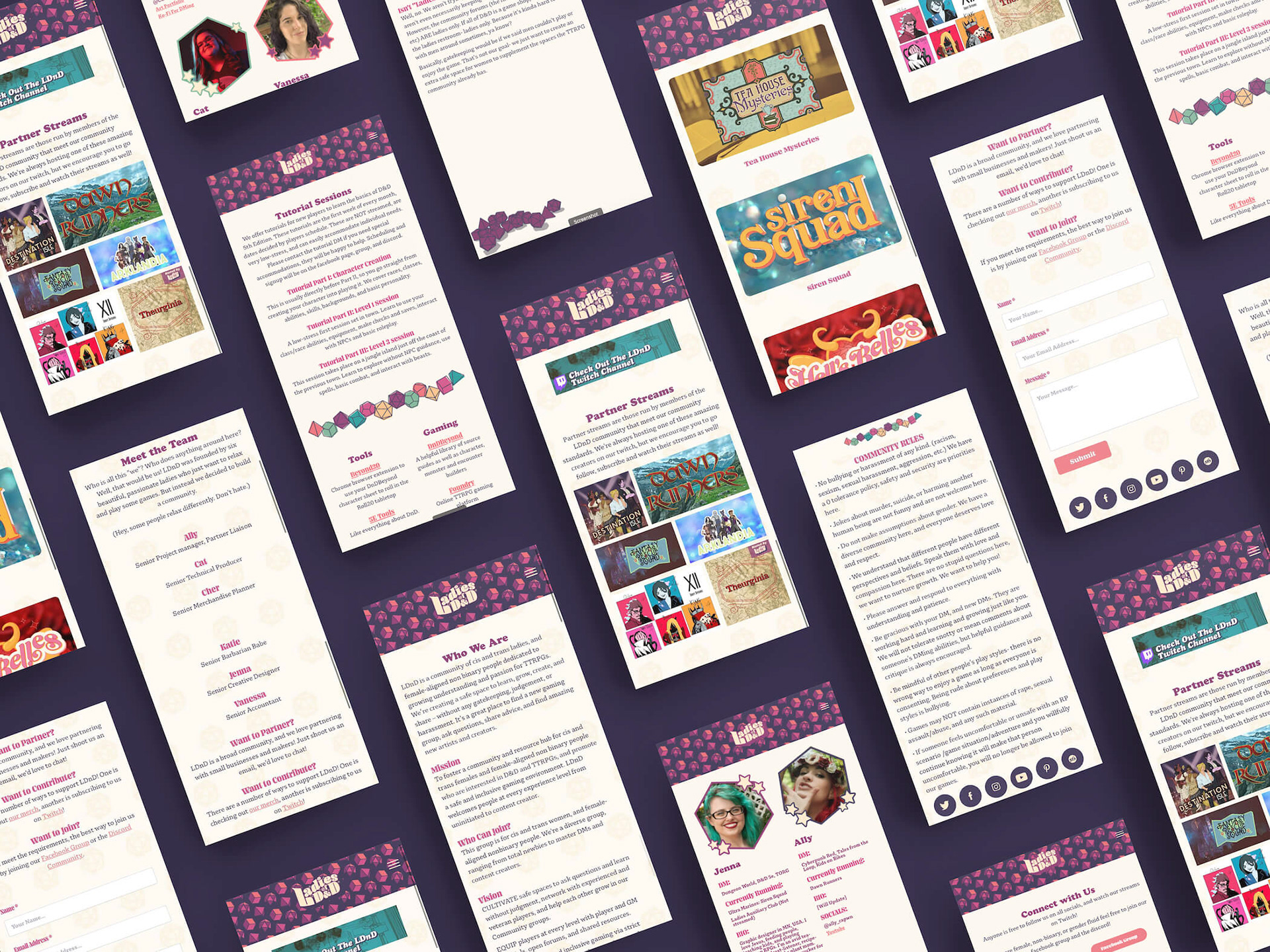 I created multiple geometric and dice-themed backgrounds for the website, social media, and twitch. These add a lot of texture to really dive into that vintage feel.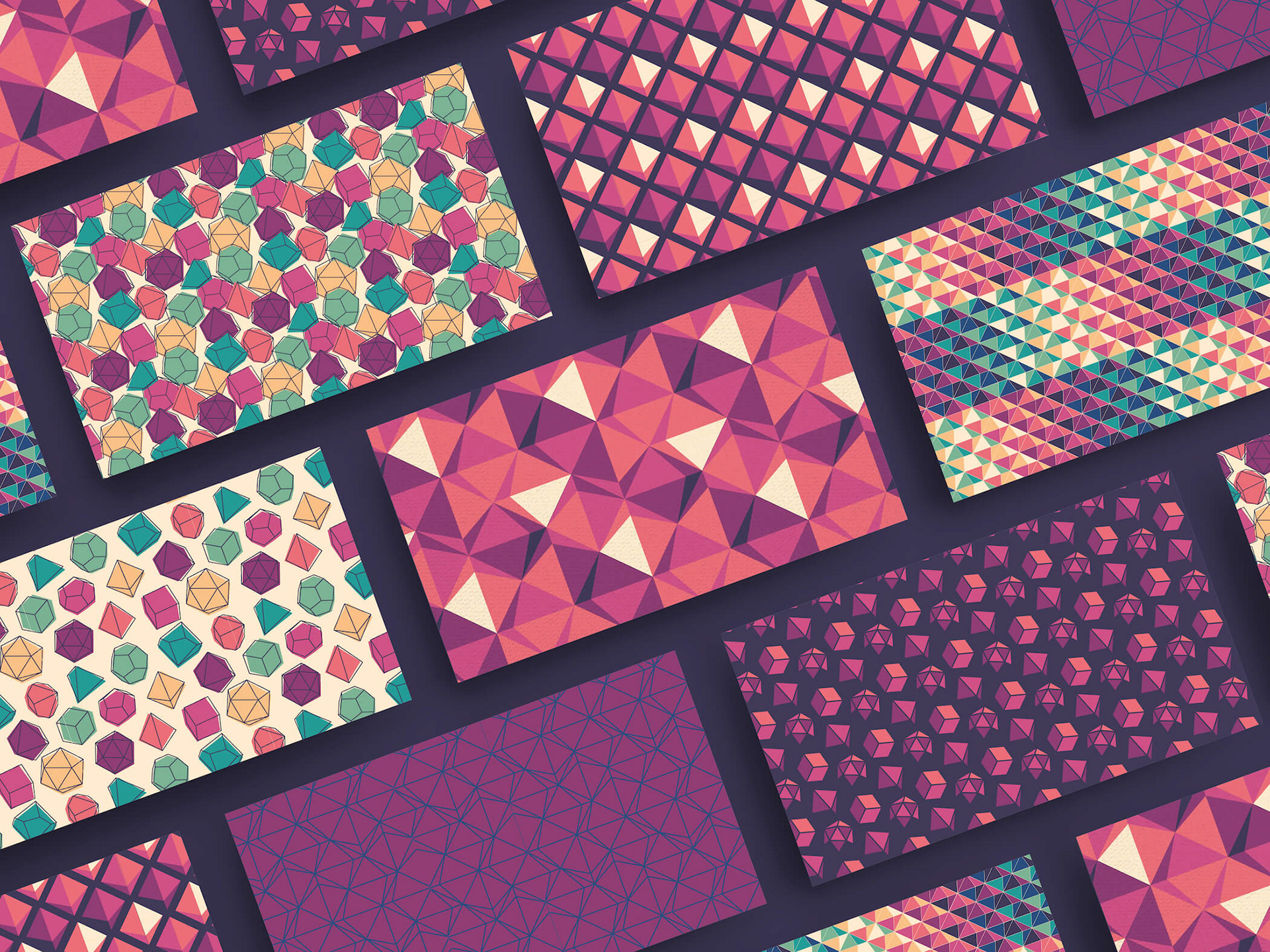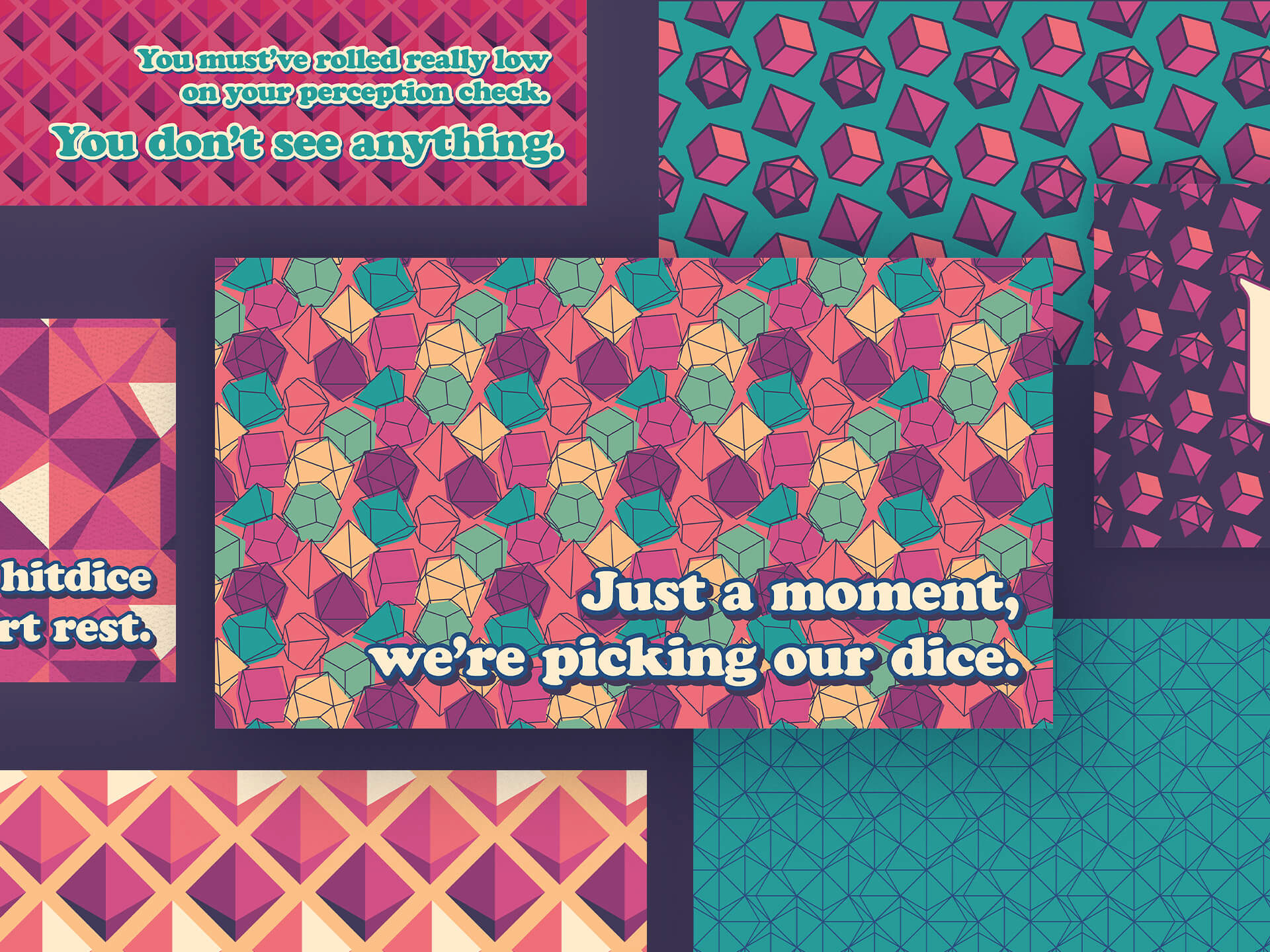 Voice
The tone of voice for LDnD is a little bit sassy, and very casual. Most text is left or right justified and down to one side or the other rather than centered. Sentences are short and punchy or have a cheesy pun, and always end in a period.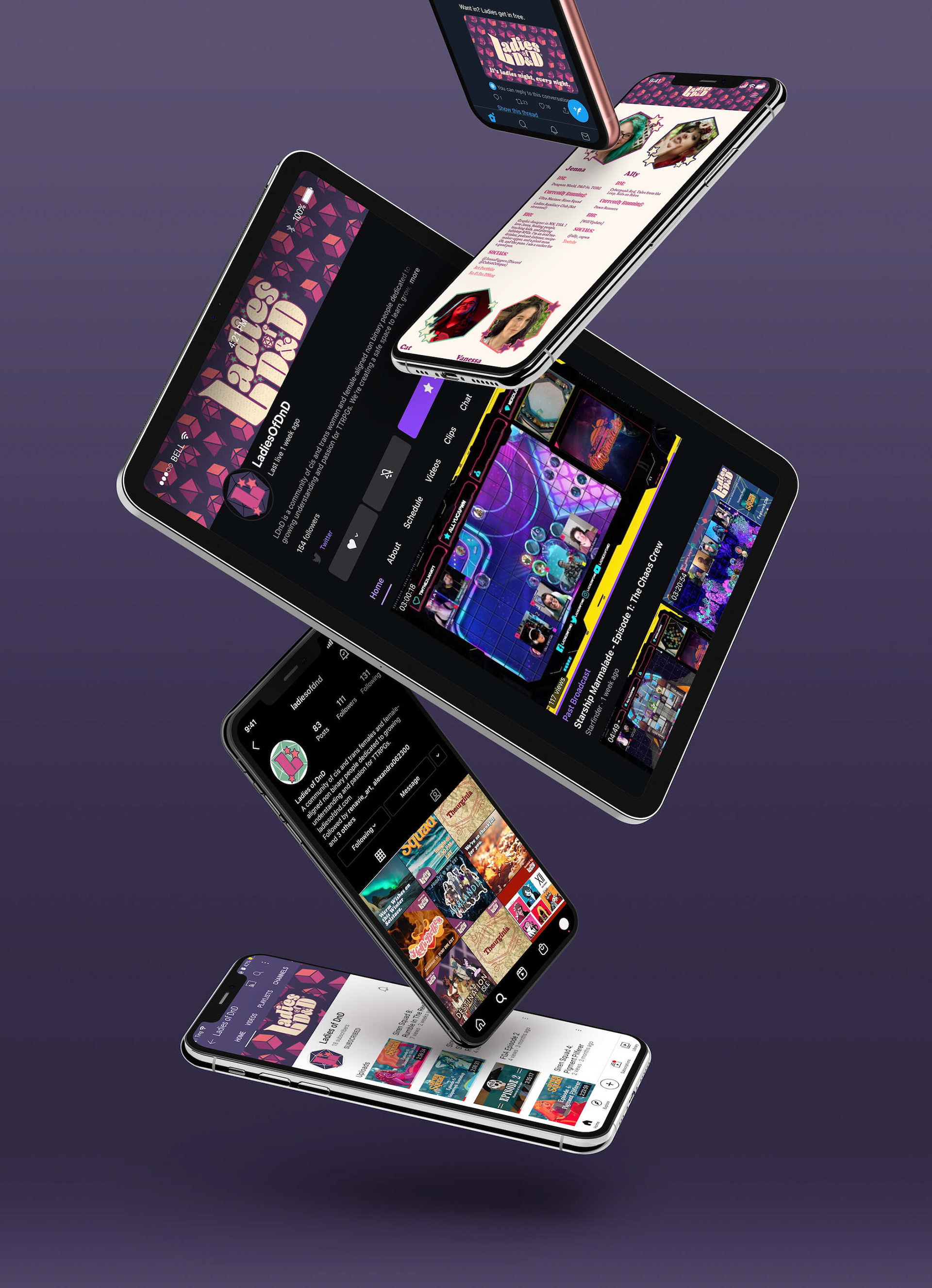 Social Branding
Pink and purple dominate the LDnD social branding, but the content is all sorts of colors. The show branding especially is a per-show basis, without trying to match the overall brand. This gives a patchwork, eclectic feel to the brand that denotes how diverse the community is.